Peter Joseph Lenné Awards
The Peter Joseph Lenné Prizes of the State of Berlin is the largest ideas competition worldwide for young professionals in the fields of open space architecture, landscape planning, architecture and art, under 35 years of age. Proposals can be submitted in German or English. The main prize for each theme is endowed with €5,000.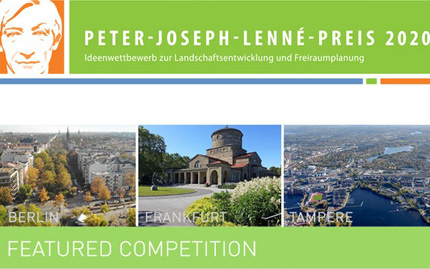 Theme C – INTERNATIONAL, focuses on Finland, in the VIINIKANOJA area and seeks a landscape planning vision for the Viinikanoja River, what ideas transform the previously gray area into a lively recreation area that connects two lakes as an ecological corridor? The surrounding neighborhoods of the city are subject to major changes in use, this offers the opportunity to bring Viinikanoja to light and create hiking and cycling trails.
+info: HERE