FAD 2020 Awards
ARQUIN-FAD announces the FAD 2020 Awards. Created in 1958, these are the longest-running awards in Europe in the field of architecture and interior design and one of the most prestigious in the Iberian Peninsula.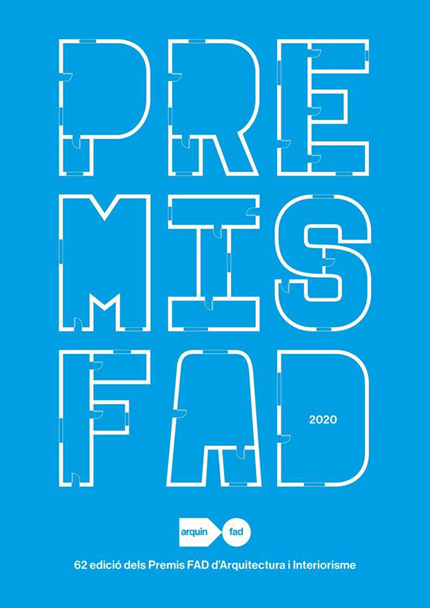 The period for the proposal of works and presentation of the material in this call will end at 12 noon on Thursday, January 30, 2020.
The FAD Awards reach its 62 edition. Those works finished between January 1 and December 31, 2019 in the area of the Iberian Peninsula and the islands can qualify for the prize. The categories to which work can be presented are: Architecture, Interior Design, City and Landscape and Ephemeral Interventions.
+info: HERE