Juana de Vega Award "Interventions in the Landscape" 2020. Galicia, Spain.
In the year 2020, the Prize is announced in the category of PRIVATE INTERVENTIONS IN THE BUILT HERITAGE AND ITS ENVIRONMENT, whose objective is to recognize those interventions that recover the built heritage and improve its environment.
The candidates for the award may be the authors of the project or intervention, whose promoter is a private natural or legal person. Only interventions carried out in Galicia, Spain, completed between January 1, 2017 and December 31, 2019, will be accepted.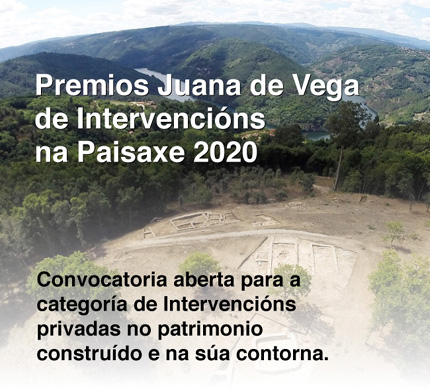 +info: HERE

Tags: competition. call, competitions and prizes, concursos y premios, contest and prizes, news, paisaje, paisea