ARTIST GARDENS Competition. Côte d'Azur Gardens Festival.
As part of the 3rd Edition of the Côte d'Azur Gardens Festival to be held from March 27 to April 28, 2021, the Department of Alpes-Maritimes is organizing a Contest of ephemeral landscape creations on the theme: «GARDENS OF ARTIST".
For the 2021 edition, the creations of the national and international teams will be distributed in 6 locations on the French Riviera: Nice, Cannes, Grasse, Antibes Juan-les-Pins, Menton and Monaco; each of which will house 2 to 3 ephemeral gardens, freely accessible to the public throughout the Festival. The gardens presented will show a studied design and precise finishes to delight visitors. Creations will also take into account the challenges of sustainable development.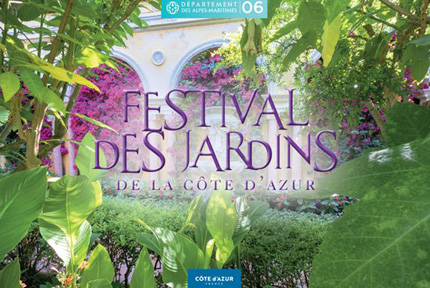 +info: HERE

Tags: competition. call, competitions and prizes, concursos y premios, ephemeral landscape, festival, gardens, news, paisaje, paisea