XII Edition AJAC Awards. Catalonia, Spain
Works carried out between 01-01-2018 and 12-31-2019 will be valued, included in any of the following areas: new construction and rehabilitation / urban planning and landscape / executed and not executed work / participatory processes / interior reform / design of product / ephemeral architecture / final degree projects (PFC and PFG) / dissemination and dissemination of architecture / research and / or theory of architecture.
Participants must be authors of the work presented. All those architects who work in Catalonia or those projects carried out there can participate. Also students enrolled in Catalan universities who choose the final degree or final degree project category.
The deadline for submitting proposals is June 12, 2020 at 1:00 p.m. It is open to all young architects and architecture students up to 40 years old (as of 12-31-2019).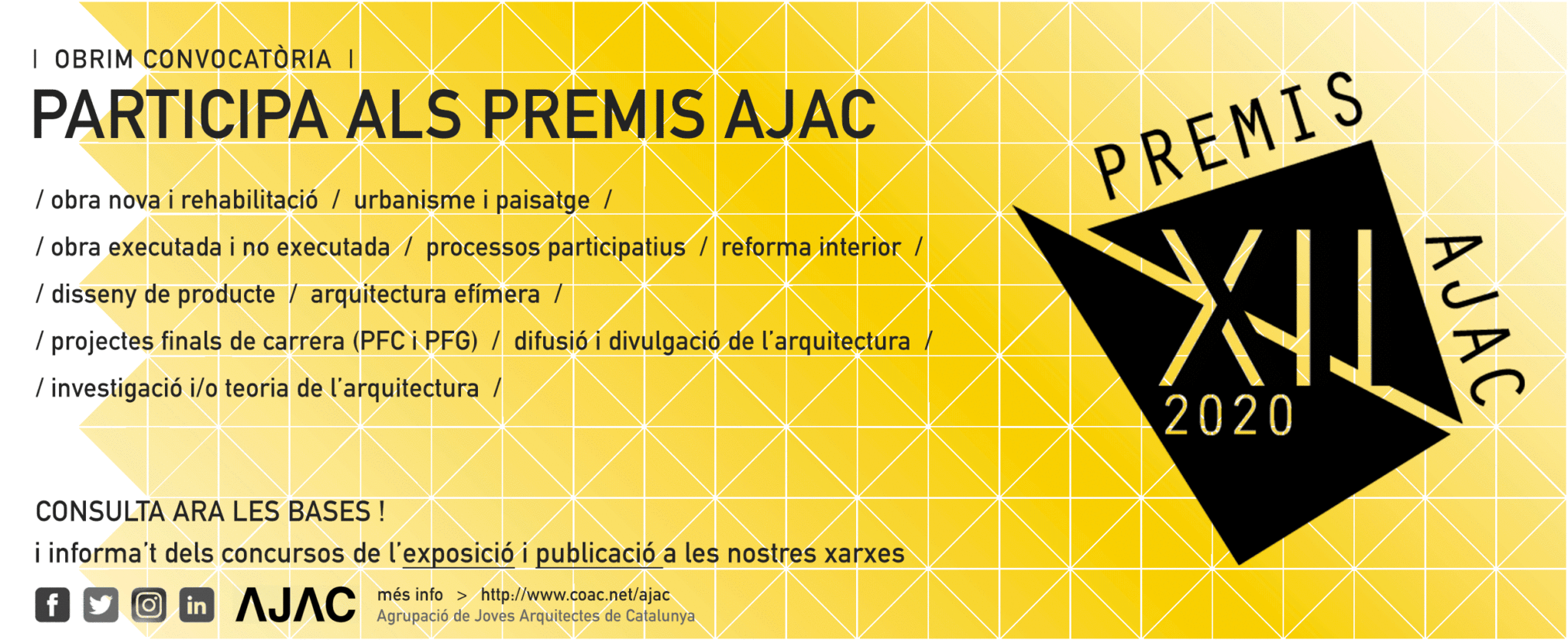 +info: HERE

Tags: competition. call, competitions and prizes, concursos y premios, contest and prizes, landscape, news, paisaje, paisea