Result European Prize for Urban Public Space 2016
JOINT WINNER:
Recovery of the Irrigation System at the Thermal Orchards
Caldes de Montbui (Spain), 2015
The orchards around the town are the focus of an integral project of restoration which restores the old irrigation system of thermal waters, reactivates agricultural activity and opens up a network of pedestrian pathways.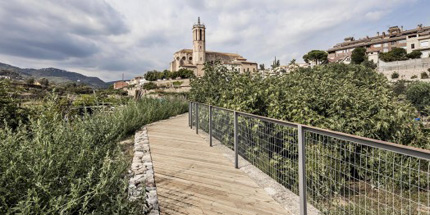 JOINT WINNER:
Dialogue Centre "Przełomy" at Solidarność Square
Szczecin (Poland), 2015
A place where sixteen demonstrating workers were killed in the 1970s has become the new Solidarity Square while also forming the roof of an underground museum on the recent history of a city which was seriously damaged during the Second World War.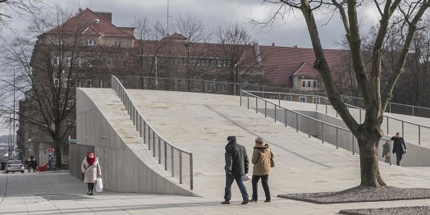 Special Mention
"Ring of Memory": International Memorial of Notre-Dame-de-Lorette
Ablain-Saint-Nazaire (France), 2014
An elliptical structure which seems to hover over the landscape expresses the fragility of peace and shows the names of more than half a million victims of different nationalities who lost their lives during the First World War on the hill of Notre-Dame-de-Lorette.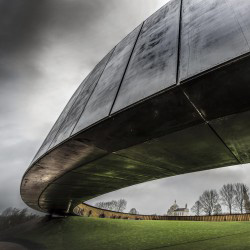 Special Mention:
"Heavenly Hundred" Garden
Kiev (Ukraine), 2016
An empty lot is transformed into a memorial for the victims of the EuroMaidan protests and, on an everyday basis, has a productive role as a self-managed community vegetable garden.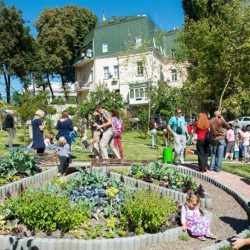 Special Mention:
Improvement of Barkingside Town Centre
London (United Kingdom), 2015
The windowless facades and neglected surrounds of a public library and municipal sports centre dating back to the 1960s acquire centrality and civic representativeness thanks to the addition of a theatrical loggia, the new Virginia Gardens and improved shop fronts along the adjacent main high street.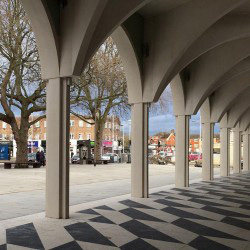 Special Mention:
New Multi-Purpose Canopy
Sint-Jans-Molenbeek (Belgium), 2015
The construction of a monumental porch in a courtyard garden makes it possible to accommodate concerts, markets and a wide range of activities for residents in a neighbourhood with a complex and fragmented social composition.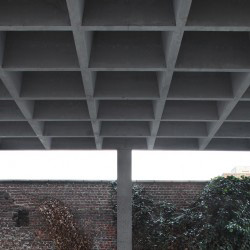 Special Recognition:
The City of Copenhagen
The Jury of the Prize has specially created the category of Special Recognition in order to emphasize the merit of the city of Copenhagen in its firm and persistent commitment to a public space that gives priority to cyclists and pedestrians.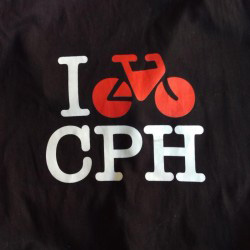 +info: HERE

Tags: competition. result, competitions and prizes, concursos y premios, contest and prizes, en espacios públicos, espacio público, la competencia. resultado de, news, paisaje, paisea, public space