Results of the Expo 2010 Competition. Shanghai: making urbanity through passages in the reappropiated expo site.
What types of passages to design in the eastern part of the Expo 2010 site? How to generate a real, lively urban neighborhood; facilitate mobilities, from metropolitan scale to green transport? How to connect the site to its natural and built environment using passages? The challenge: to identify strategic points in a developing area under construction and proposing passages of different types for construction.
Call for an open, public and international competition of ideas followed by a workshop for architectural and urban design professionals under the age of forty.
One first prize and two second prizes awarded after the workshop that took place in situ from 13 to 19 March 2015.
Among the 8 teams which were selected to develop their ideas on the Expo 2010 site, are unanimously awarded:
First prize: "Sun + gate – in between space"
Pierre-Marie Auffret, Vincent Hertenberger, Agathe Lavielle (FR/CN)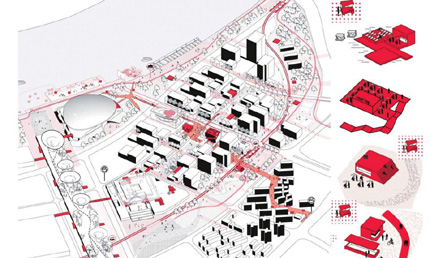 Second prize: "Little Happiness"
Véronique Hours – Fabien Mauduit – Benjamin Viale (FR/CA)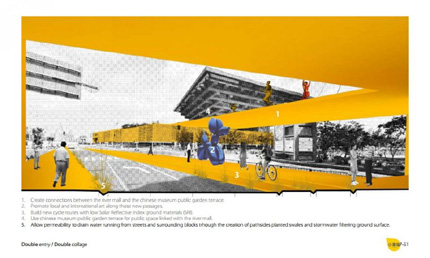 Second prize ex-aequo: "Better city life"
Julio de La Fuente, Natalia Gutiérrez, Zheng Jie, Dane Currey, Alvaro Guinea (E/CN)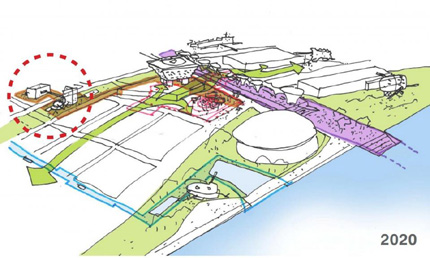 +info: passages website

Tags: competition. result, competitions and prizes, concursos y premios, contest and prizes, en espacios públicos, espacio público, la competencia. resultado de, paisea, public space