Franz-Neumann-Platz / Berlin-Reinickendorf Competition
Franz-Neumann-Platz in Berlin-Reinickendorf was created after World War II. After changing the Residenzstrasse traffic route in the 1980s, the square got its current design.
The aim of the planning competition is to create a lively, future-proof and characterful urban space that can meet the requirements of multifunctional use without conflict, but can also meet the challenges of controlling climate and noise pollution. The transparency and openness of the square, as well as the connection to Residenzstrasse and the nearby open space on Lake Schäfersee will be significantly increased. With respect to existing uses, new use options and a design language oriented to permanence are expected.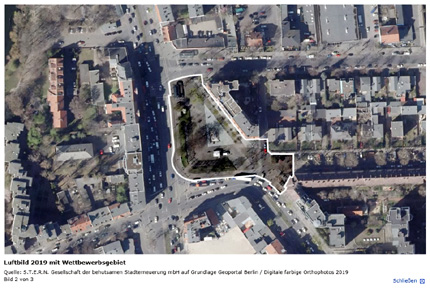 The open ideas competition for landscape architects. Urban planners and architects may be involved as specialists. Cooperation with traffic planners is recommended. The entire process is anonymous until complete. The language is German.
+info: HERE