Tenth European Prize for Urban Public Space, 2018
A call for entries is now being made for the Tenth European Prize for Urban Public Space, 2018. Since 2000 this biennial honorific award has aimed to recognise, promote and publicise examples of good practice in dealing with the many challenges faced by public spaces in European cities. The Prize aims to support the open, compact city of universal access, guaranteeing harmonious coexistence among its citizens, a mixture of uses, and sustainable mobility, preserving the historical memory of places, and favouring participation of citizens in projects designing shared spaces.
True to its cause throughout ten awards, the Prize considers all kinds of interventions aimed at creating, recovering or improving the democratic quality of the urban spaces we share and is jointly presented to the authors of the projects and the cities or other promoters of spaces assuring improvement in the lives of citizens.
The works presented for this year's award must have been carried out in European cities in 2016 and 2017. Registration is free of charge and must be completed in the period from 15 January to 21 February 2018 by means of the Prize website, which also provides information regarding the Schedule and Rules as well as the documents required and details of the conditions for participation.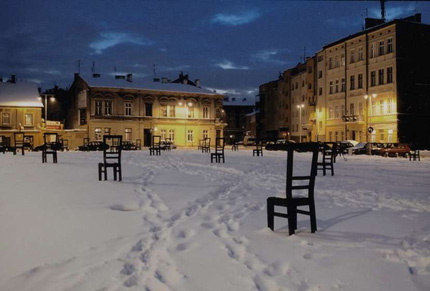 +info: HERE

Tags: competition. call, competitions and prizes, concursos y premios, contest and prizes, espacio público, news, paisaje, paisea, public space