Concéntrico 04 Competition Intervention design and creation competition in San Bartolomé Plaza. Logroño. Spain
This competition proposes the creation of a temporary architectural intervention at San Bartolomé Plaza. This intervention will form part of other installations and the pavilion, all of which will be set up in different locations throughout the city's historic downtown.
The convocation encompasses both the design of the intervention and its subsequent construction and disassembly by the winning team.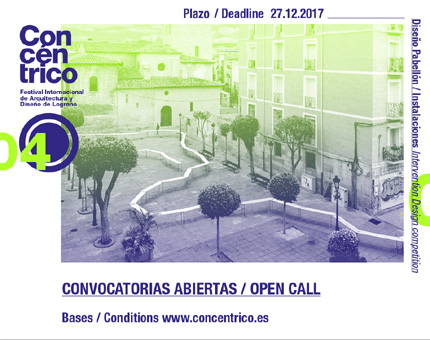 +info: HERE

Tags: competition. call, competitions and prizes, concursos y premios, contest and prizes, news, paisaje, paisea, public space