Article 05, paisea 030. Ecoducts | Carmen Rosell
RP: What is Minuartia?
CR: Minuartia is a company created more than 25 years ago by two biologists. Our team specializes in carrying out studies and projects on territory and biodiversity, with a particular emphasis on aspects of ecology and wildlife management in relation to infrastructure and urban development. We are passionate about working in these border areas between ecology, engineering and urbanism and we often co-operatewith architectural, engineering and other consulting firms.
Participation in R+D+i projects (we currently take part in one of the biggest European projects on wildlife and roads),providing training seminars and teaching onthe Masters programmes of universities are also activities that define our company. We collaborate with universities and research centres in Europe and regularly publish our work. We try to build bridges between the scientific world and the technician, applying the best practices and technologies available.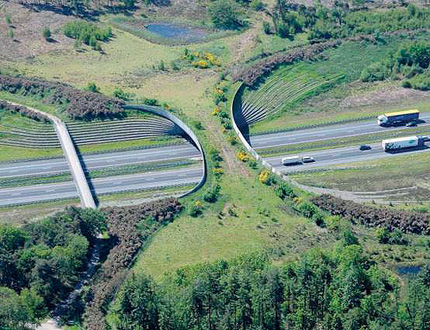 Full article HERE
paisea 030 [green corridors], available in online store HERE and in digital edition HERE

Tags: articles, news, paisaje, paisea, publications