Landscape Observer: London. New Atlas
This atlas of contemporary landscape architecture in London offers a comprehensive overview of new projects within public space. Over the past 15 years, major investments in the infrastructure and housing market of London have driven the need for high-quality public spaces. In the course of this development, new public areas have been created, brownfields have been revitalised, and already existing gardens and parklands have been upgraded.
Landscape Observer: London illustrates these spaces and their design elements with numerous photographs. Details of the hard and soft landscape elements are labelled to provide essential information on key materials and plants used in each individual project. The book therefore serves as a reference guide and source of inspiration for landscape architects and urban planners, as well as for garden designers and political activists in the field of infrastructure and urban planning. It invites readers to discover the environmental quality and the design diversity of the external public spaces in the metropolis.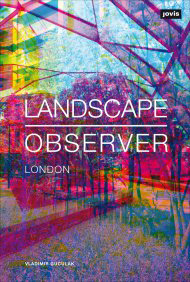 +info: HERE

Tags: news, paisaje, paisea, publications