Article 04, paisea 028. The Carme Rebés garden. Andorra | Teresa Galí-Izard, LLuis Viu and Neus Viu
One of the most unexpected results of planting our perennial garden has been the new link that has been created with the rest of the members of our family; all of us have become involved in the maintenance of this new addition to the family space.
The satisfaction gained from simply observing and taking decisions without any type of pressure was also unexpected. In this garden there is no ultimate goal, no ideology other than to always look with an open mind, with enthusiasm and the desire to learn. What used to be mini disasters, like the typical Pyrenean summer hail, are now necessary to enrich the functioning of the garden.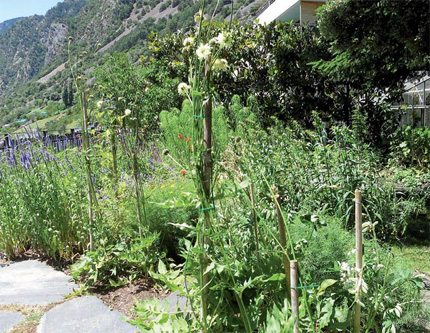 Full article HERE
paisea 028 [small scale], available in digital edition HERE

Tags: articles, news, paisaje, paisea, publications