Article 03, paisea 028. Resident-led initiatives for a post-recession European landscape | W+G arquitectos
Temporary urban landscaping is presented as a low-cost response to the needs of urban development in times of economic crisis. The search for creative solutions extends not only from the urban context to the economic and social level, but has direct implications for the public in the process of urban design, in collaboration with landscape architects, town planners and public institutions.
The European project EMUVE (Euro Mediterranean Urban Voids Ecology) focuses on the study of empty urban spaces and the unfinished structures of the post-recession Euro-Mediterranean coast. These abandoned urban developments, the fruit of property speculation, can become the basis for generating new bottom-up initiatives and give rise to a new resilience.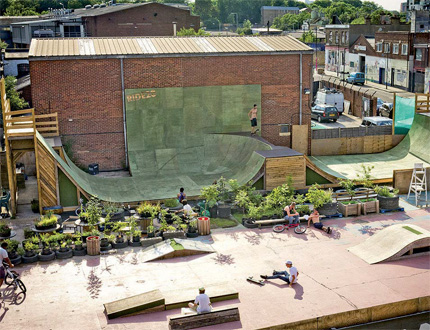 Full article HERE
paisea 028 [small scale], available in digital edition HERE

Tags: articles, news, paisaje, paisea, publications