II International Congress on Urban Landscape. Barcelona, Spain.
The concept urban landscape expands the traditional public space, incorporating those owned or public property, private spaces in the party are subject to collective enjoyment.
Why any manager who, from the public is limited to act on the public, it is not doing about some of the essential elements that make up the urban environment.
The city is perceived through its landscape, but also through the way the population uses urban spaces. What is essential is not the mere existence of these spaces, but the way people relate to these spaces and make use of them. The urban landscape is perception and use.
The Second International Conference on Urban Landscape to be held in Barcelona between 12 and 14 June 2017, is proposed to address some of the key questions that cities that are committed to improving the urban environment are formulated from management the urban landscape.
Also it intended as a modest contribution to the implementation of the New Urban Agenda emerged from the Habitat III Conference, which has recognized the urban landscape as a real facilitator of socio-economic function of the city.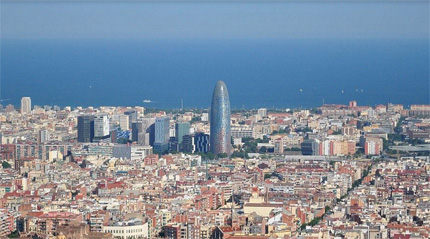 +info: HERE

Tags: conference, congress, espacio público, news, paisaje, paisea