Article 03, paisea 023. Cartographies of intangible values of the Landscape | Miriam García
The intangible values of the landscape are often ephemeral and are weighted with a certain subjectivity by being linked to one's perception and experience, but do not for that reason cease to exist. Its cartography reveals realities of great importance to culture and involves a trip to the most intimate depths of the human soul, of its memories, of its desires and emotions, of its identity. This is a powerful tool that helps us to reveal the potential of a place; it is a fascinating discovery, an instrument and a challenge for professionals.
Some of these maps deal with the relationship between landscape and wellbeing, with the emphasis on factors such as the difference between day-to-day context, appeal, magnitude and affinity. In relation to this issue, the work of Tranquillity Maps, developed in the United Kingdom at the beginning of the 1990s, is one of the few examples of a methodology in which the concept of tranquillity has played a role in the decision making process when planning objectives, indicators, policies and plans relating to quality of life, the rural environment and landscape management.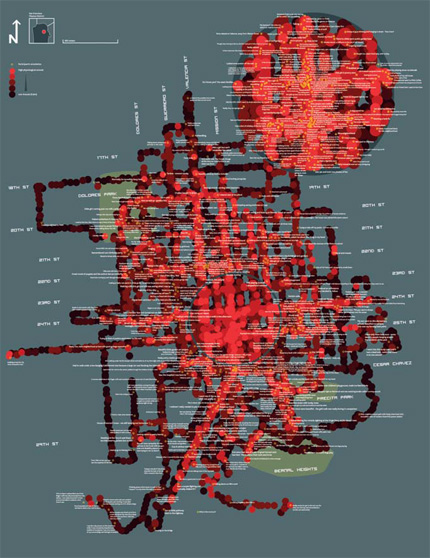 Full article HERE
paisea 023 [great scale], available in online store HERE and in digital edition HERE

Tags: articles, espacio público, news, paisaje, paisea, public space, publications