Winner Urban SOS: Towards a new industry Competition
We are delighted to announce that Michelle Zucker, a landscape architecture student at Penn State, and Emily Saunders, an architecture student at Cal Poly San Luis Obispo, have won this year's competition. Their entry, "Restart Tirupur," proposed to reactivate an abandoned factory as a water filter and start-up community factory, providing migrant workers with access to clean water, self-grown food and native materials for building shelters.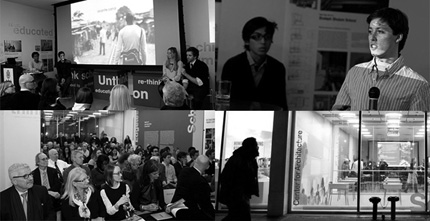 After AECOM juries in 30 offices worldwide selected four finalists, a master jury of design leaders from AECOM, Columbia University, Etsy and Hines selected the winning entry following a public charrette at the Center for Architecture in New York on Sept. 4. The winning team received a US$10,000 prize and up to US$25,000 of in-kind staff time to support implementation of the project. The other finalists, Skye Sun, Erica Chladová, and Chris Dove, each received a US$2,500 prize.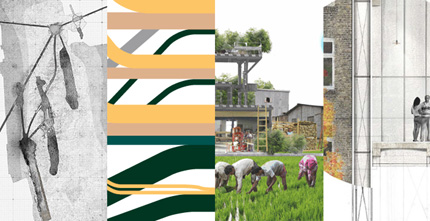 A special exhibition is now open at the Center for Architecture, designed by AECOM's Los Angeles and New York studios in collaboration with students from Columbia University Graduate School of Architecture, Planning and Preservation, exploring ideas raised by this year's Urban SOS theme.
+info: competition web

Tags: competition. result, competitions and prizes, concursos y premios, exhibitions, landscape, paisea, public space