1st Place Contest Prize Glories. Barcelona
Urban canopy  proposal was the winner of Project restricted for Urban Open Space Project of the Plaza Glories Catalanes Barcelona City.
Urban Canopy UTE Agence Ter & Ana Coello Llobet was the proposal chosen by the jury in the restricted competition for Urban Projects Project Clearance of the Plaza de las Glories Catalanes Barcelona City. It has also been awarded a special mention to the proposal Terra d'Oportunitats UTE Fuses – Viader – Perea – Mansilla – Desvigne.
The jury of 12 experts from different disciplines and 2 neighborhood representatives have examined each of the proposals and initiatives have rated teams have captured on models.
The City Council promoted in February 2013, an international competition for the selection of the team of architects for the project of urban space of the square of the Glories of Barcelona, ​​with the aim of transforming this space of 13 hectares and end the character of road junction that has so far had the square. The competition provided for in Glories commitment signed in 2007, aims to ensure the new center of the square, order their mobility promoting sustainable transport, maximizing green space and rearrange the equipment provided.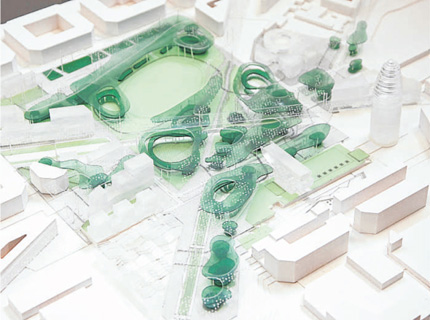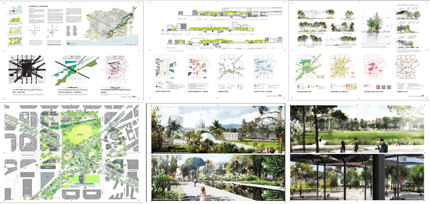 Terra d'Oportunitats (Menció)
-UTE Fuses – Viader – Perea – Mansilla – Desvigne
honorable mention
Proposed Projects finalist of restricted project for urban free space "Plaça de les Glories Catalanes de la Ciutat de Barcelona".