From today to July 1st is held in BCN the festival eme3_2012. Open to everyone, free and a mix of cross-cutting disciplines, it's goal is to make you discover and live other ways of making architecture under the topic "Bottom-up".
A program to explore participative and bottom-up approaches to architecture:
– An exhibition where you can discover projects and see installations
– Workshops for one day or more to suit all tastes and ages: you'll be able to build, design, debate, dance, share, fabric strange things… we assure you unexpected results!
– Projections, talks and debates to exchange in a privilegious way with the participants.
– Moments of conviviality and relax around a drink, with concerts and dj's.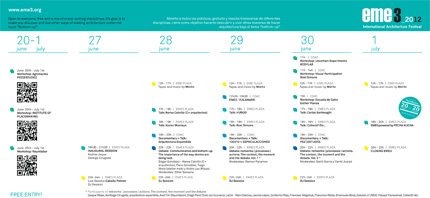 ;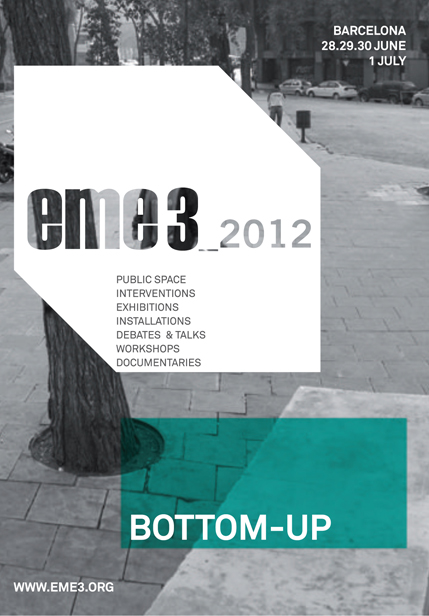 ;