Exhibition and Conference Winy Maas/MVRDV. Quai des Queyries, Bordeaux, France
Arc en rêve. Architecture center. Bordeaux.
Arc en rêve continues the cycle of "architectures from here" dedicated to projects carried out in the territory of the metropolis of Bordeaux with this exhibition dedicated to the Winy Maas / MVRDV project in La Bastide, on the right bank of the Garonne in Bordeaux.
The Queyries islet is an emblematic operation involved in the transformation of Bastide. With its particular density, the project provides the architectural and urban tone of the future Bastide-Niel district.
This bias echoes the concept of urban village or intimate city developed for several years by MVRDV through different urban projects in the world. Winy Maas raises the question: "Can we combine the freedom and social cohesion of neighborhood life with the necessary urban density?"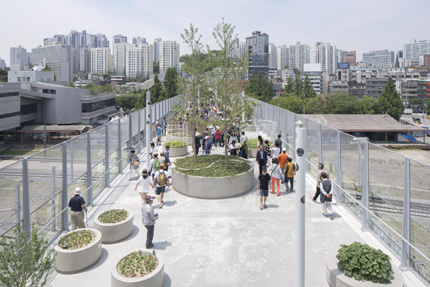 Exhibition from March 14 to May 26, 2019.
Conference of Winy Maas, on Thursday, May 23, 2019 at 6:30 p.m.
+info: HERE