Architecture Masterprize 2019
The mission of the AMP is to advance the appreciation of quality architectural design worldwide. Celebrating creativity and innovation in the fields of architecture, landscape architecture, and interior design, the prize is open to submissions on a global level, accepting entries from architects all around the world.
Winners are selected by our esteemed jury of architects and leaders in the architecture world, and will receive the AMP trophy, extensive publicity showcasing their designs to a worldwide audience, and more.
The Architecture MasterPrize organizes three annual programs:
The Architectural Design of the Year is awarded for single projects created in the last 5 years for individuals and teams who have proven excellence in architecture, interior design or landscape design.
The Architectural Firm of the Year Award is the highest honor from AMP. It recognizes the excellence of inspiring and innovative architecture, interior, and landscape design firms around the globe and it is awarded based on the companies' full body of work during their lifetime.
The Architectural Products of the Year (new in 2019!) recognizes the most outstanding products and materials, which meet the exacting demands of construction in the 21st century.
Early Bird Deadline: March 31, 2019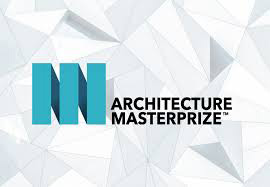 +info: HERE