Symposium Territory_City_Housing, Valencia, Spain
In the session on TERRITORY, different measures linked to metropolitan territorial planning and sustainable mobility will be contrasted, two issues of unquestionable importance for the Valencian Community to achieve the objective of finding a balance that is positive for all people.
The second day will revolve around the CITY, addressing different innovative strategies for urban regeneration, and experiences of recovery and revitalization of the consolidated city, always putting the emphasis on the priority goal of improving living conditions from respect for diversity and pursuing urban equity.
Finally, the debate on HOUSING will mainly deal with the constitution of Housing Observatories and will also address the management of the rental housing park as priority measures to guarantee the right to housing in the Valencian Community.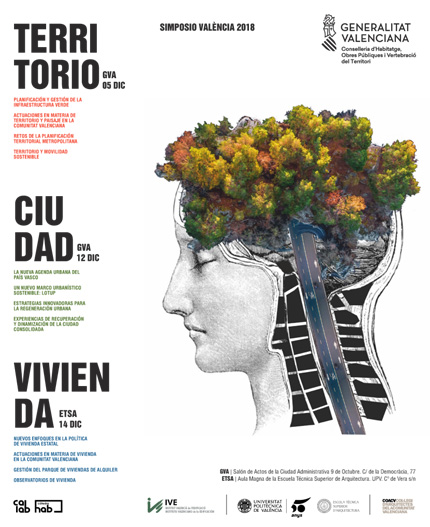 +info: HERE