Site Chapel Competition ARKxSITE. Pessegueiro Island, Porto Covo, Portugal
The Site Chapel located on Pessegueiro Island, is a place of solitude and contemplation, an intimate space for reflection and a platform for meditation. Together with the roman archaeological remains, the Fort ruins and the enigmatic space of the quarry, the Site Chapel offers a unique experience within this remarkable landscape; it is a reflective journey and contemplative walk through memory, time and silence.
This international one-stage architecture ideas competition invites all architecture students, young architects and young professionals with a degree in architecture studies (≤ 40 years old) to develop and submit compelling ideas for the design of a Site Chapel located on the Pessegueiro Island, in Porto Covo, Portugal.
The Pessegueiro Island is a significant landmark and a place of great cultural heritage and historical significance where the remains of the 'Santo Alberto' Fort together with the roman archaeological remains are notable features within this setting.
When generating a vision for an intervention located within such a spectacular place, it is essential that each design proposal emphasises, respects and celebrates the site and existing ruins, while providing visitors with a unique experience.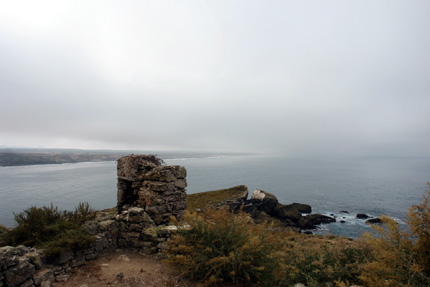 +info: HERE